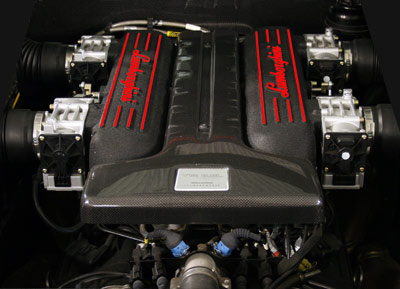 EVOMSit Software Guarantee & Warrantee:

| | |
| --- | --- |
| | 45 day money back guarantee |
| | 1 year POWER satisfaction guarantee |
| | 5 year free updates / re-flashes |
| | 10 year product warranty |
Improving on the Lamborghini engine software is not something many outside of the factory can successfully perform. Our proprietary EVOMSit software flashing tool enables us to read and write the ECU's EPROM memory which controls all of the engine functions. The engine software is seamlessly read out through the ECU data port with just like at the factory. We then modify the OEM software to improve power and torque by carefully refining fuel delivery, ignition timing and load values. We further refine the e-gas throttle settings which improves overall throttle response and creates smoother power delivery. Our performance software is then reloaded back into the OEM ECU's without a trace of the process. Our proprietary ECU flashing tools enable us to modify the Lamborghini ECU's the same way as performed at the factory.